Show Blog
Sensitive Cargoes
Perishable/Temp. Controlled Cargoes Safe and Fast
Many of our clients who are active in different fields of industry do have some shipments known generally as Sensitive/Temp. Controlled cargo. Such cargoes could be pharmaceuticals, food stuff, plant material, chemicals and many other substances and products which will deteriorate over a given period of time or if exposed to adverse temperature, humidity or other environmental conniptions.
No matter what the means of transport are, to avoid any delays and damages, such cargoes should always be sent on the most direct route, with fewest transit stops, thereby minimizing the elapsed time and eliminating unnecessary climatic changes.
We at Hoorand with our well-experiences team handle your sensitive cargoes from all over the world to your destination safe and sound:
Air: Perishable services on the most direct routes from Europe, Middle-East, South Korea and China.
Sea: Thermo container services (Direct Route) from Europe, Mediterranean, Africa, Middle-East, Korea, Japan and China.
Road: Direct Thermo Truck services with fast delivery from Europe, CIS and Turkey to Middle-East and vice versa.
For any inquiries and informations we are always at your services:
Sales Dep.:
| | |
| --- | --- |
| Mail: | sales@hoorand.com |
| Tel: | 0098 21 3391 6789 |
| Fax: | 0098 21 3390 9134 |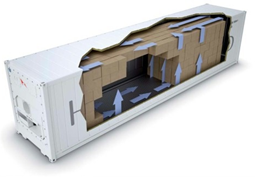 2014-04-12