Show Blog
Air Freight to Iran
The Best Solution on Your Urgent Shipments
Whenever you are in lack of supplies in your production or in the market you are selling your merchandise, the best way is to fulfill the demand of the market with arranging a part of your cargo by air. This fast shipment can be a temporary solution till the other part of your material/merchandise arrives by Sea/Road/Rail.
Hoorand is providing comprehensive service on your air shipments from all around the world to Iran. We will take care of your cargo from the very beginning and will deliver it as you expect. Our services include:
Pickup, Warehousing, Customs Formalities, Securing & X-Ray, Airport Handling
Hoorand is providing services on Passenger Aircrafts as well as Cargo Freighters when it is necessary. Our services include Direct and Indirect flight using various airlines to provide the best services possible with reasonable rates.
Hoorand's main priority is the satisfaction of its clients and we gain this through our gratifying scheduled services. Our experts know how to arrange the pickup and delivery to our airport warehouse so the shipment is booked on the very next flight. That's how we want your cargo to be delivered!
For any questions feel free to contact our Sales Dep.
One Partner for All Your Cargoes …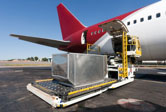 2015-09-18